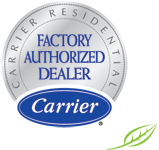 Traeger Grills, Pellets, and Seasonings
Traeger Grills & Accessories
As an Aurthorized Traeger Grill Dealer, we can offer you the following:
Expert assembly of your grill
A complementary bag of pellets with your purchased grill
We stock many different flavors of pellets at our location
Delivery of your assembled grill upon request (restrictions apply)
Traeger grills are built to give you the ultimate all-in-one outdoor cooking experience. Use it as a grill, BBQ, smoker, or a wood-fired convection oven. Steak, brisket, prime rib, hamburgers, pork loin, veggie kabobs, pizza, even cookies and biscuits are so simple! With Traeger, your imagination is your only limitation.
We carry a full line of Traeger grills and accessories including grill covers, smoking shelves, injector kits and specialized cooking implements.
No Babysitting
Your Traeger does all the hard work so you don't have to. Simply turn the Traeger on and the auto-start feature will automatically light the grill. After a few short minutes, you can select the desired cooking temperature place your food on the grill and then walk away. That's right, rejoice in the freedom of being with family and friends while the Traeger does the work of cooking the best tasting food, every time.
The auger precisely controls the dispense rate for the pellets, keeping the temperature just right. The fan evenly distributes the heat and the smoke, so you will have consistent results every time.
The days of hovering over the grill, firefighting flare-ups and making sure that you don't leave the dish on the "hot spot" for too long will be a distant memory. With Traeger, the most difficult part of your outdoor cooling will be making up stories about how you slaved over the grill to produce such magnificent results!
Wood Pellets
Food coming off a Traeger grill simply tastes better… It is just that simple! In fact, most people purchase Traeger products because they have already tasted the Traeger difference at a backyard BBQ at a friend's house or at a Traeger demonstration at a local business. But be careful – once you taste it, you'll be hooked…
With Traeger, you can have amazing barbeque in your own backyard. Apple smoked bacon, cherry chicken, mesquite flavored brisket, hickory ham, maple smoked salmon… your imagination just might be your only limitation.
Cooking with Wood
The experts agree, if you want the ultimate outdoor cooking experience, you will need to use hardwood. However, up until now you have been given only two choices for grilling, propane or charcoal. Finally, technology has caught up and a healthier, safer and tastier alternative has arrived. Before Traeger Wood Pellet Grills, you just couldn't cook with wood unless you wanted to dig up your backyard, build a pit, cut down the trees, chop the wood, and make the fire … that sounds like a lot of work. At Traeger, we make cooking simple.
We have eight flavors of wood pellets that provide great taste to every dish. The amazing taste the pellets provide is just one of the many benefits, there are no artificial binders. You can't say that about the other grilling options.
Additionally, Traeger cares about our environment. All Traeger Wood Pellet Grills reduce your carbon footprint and are made from 100% natural material. That means nothing harmful is cooking your food. That's something we think is important.
As far as cost, wood pellets win there as well. Propane costs twice as much per BTU as natural wood pellets, and as far as charcoal is concerned, are there really any benefits?
Rubs, Seasonings & Sauces
We carry Traeger's line of Rubs, shakes, seasonings, glazes and sauces to add interest and flavor to your smoked, grilled or barbequed meat, poultry and vegetables. Check out these outstanding recipes and make the most of your Traeger gill!
Barbecue Rub
The original Traeger rub! Still a winner-providing a sweet spiciness with a hint of smoke flavor characteristics.
Beef Rub
A course ground blend of fresh spices, including dill and garlic. Does beef good!
Blackened Saskatchewan
From Maple Leaf country comes a savory blend of spices that liven up beef, game, and poultry.
Chicken Rub
Here chickie, chickie! A combination of fresh pepper, black and chili pepper, and a hint of annatto brings true barbecued chicken flavor.
Prime Rib Rub
Robust seasonings with a good garlic base provide the perfect seasoning for restaurant quality prime rib.
Souvlaki Seasoning
Inspired by the Mediterranean, this Greek blend of spices is excellent on lamb, vegetables and chicken.
Sweet Rub
Excellent on pork, chicken, and lamb. A spicy, fruity blend of seasonings that is truly magical.
Beef Shake
Lighter than our Beef Rub. This shake includes garlic, onion and as a surprise-natural lemon flavoring. Truly wonderful on steaks and smaller cuts of beef.
Cajun Shake
Good heat without blowing the top of your head off. Pepper, garlic and other seasonings bring out true Bayou flavor.
Pork/Poultry Shake
A very versatile shake. Coriander, thyme and turmeric add their flavor profiles to enhance the delicate flavors of pork and poultry cuts.
Salmon Shake
Not just for salmon anymore. This shake can easily find its home on beef, pork and chicken.